OVERVIEW

SCHOOL PRINCIPAL
Jayne Wheen
Corpus Christi is a Catholic parish school in the Diocese of Broken Bay. We recognise each child as being unique and formed in the image of God. We are a school community which fosters a friendly, trusting collaboration between the parish priest, principal, teachers, parents and children for the ongoing development of each child. Our motto Strength and Gentleness pervades our school as we grow in our relationships with Christ and with others.
We educate children so that they can be witnesses of Christ's love to others. We educate the whole child – so they grow into confident, capable and committed young people who make a difference in their world. We expect children to strive to do their best and we acknowledge their achievements in all their endeavours.
Corpus Christi is well regarded for providing excellence in education and for its strong sense of community.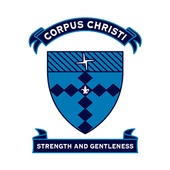 Corpus Christi Catholic School
17 Link Road, St. Ives NSW 2075, Australia