OVERVIEW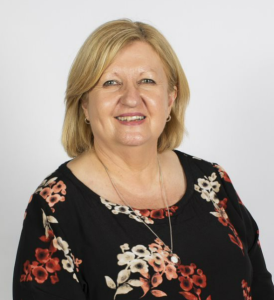 SCHOOL PRINCIPAL
Anna Montgomery
St Agatha's is a Catholic co-educational primary school, located in the Hills District.  Our foundations are embedded in the charism and rich heritage of the Good Samaritan Order and we, too, are guided by their motto 'In all things may God be glorified.'
Our school has a strong commitment to our Catholic mission and the history, traditions and rituals of our faith.  We have identified a series of Catholic values including respect, responsibility, justice and love and these values permeate life in our school.
Our purpose, 'Inspiring and challenging our children to know, think and value' underpins our learning programs and provides the perspective for many of our innovations.
We believe that each person has a different potential for spiritual, moral, intellectual, emotional and physical development.
We value our role as a Catholic school in enhancing faith development, providing a welcoming Catholic community and being an integral part of the St Agatha's Parish.
We are committed to:
Enhancing faith development within a welcoming Catholic community
Being a school of excellence in teaching and learning
Treating all as individuals with their different potential for development
Providing a safe and caring environment for learning
St Agatha's Catholic School
7 Trebor Road, Pennant Hills NSW 2120, Australia