OVERVIEW

SCHOOL PRINCIPAL
Louise O'Brien
St Cecilia's is a Catholic diocesan primary school for girls and boys from Kindergarten to Year 6. It is a true community known for its sense of family, welcome, generosity and joy.
Each student is encouraged to develop their potential by fostering their pursuit of personal and academic excellence within a safe and nurturing environment.
Our school has a reputation for excellent academic results supported by state of the art facilities within a technology rich environment.
The school provides a quality, well balanced curriculum, underpinned by Christian values and the Catholic faith.
St Cecilia's students distinguish themselves as young people  of action and reflection, who fulfil the aspirations of the Good Samaritan order "In all things may God be glorified".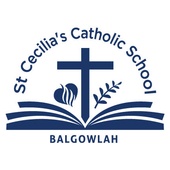 St Cecilia's Catholic School
59 Seaview Street, Balgowlah NSW 2093, Australia