OVERVIEW

SCHOOL PRINCIPAL
Barbara Yee
St Gerard's is a Catholic co-educational primary school located in the suburb of Carlingford catering for children from Kindergarten to Year 6. It is a parish school that belongs to the Parish of Epping and Carlingford.  St Gerard's school is a two stream, meaning two classes in each grade with an average class size of 25 students. Our school has beautiful grounds and access to a large, grassy oval immediately behind the school.
St Gerard's is a faith community and as such promotes a Christ-centred education. We do this in partnership with parents and parish. Our focus is inspired by our school motto, "Growing in Wisdom and Faith" which draws from our Mercy values and tradition. A strong sense of partnership is evident in our school community by the high level of parent engagement and the great spirit of hospitality shown by children, staff and fellow parents. At St Gerard's, teachers and students work together to create an environment where children can grow in confidence and enjoy their learning.
The school provides a well balanced, comprehensive and engaging curriculum, which gives children the opportunity to become life long learners. Literacy and Numeracy are given time priority in each day and each classroom is equipped with a range of technology to meet the needs of contemporary learners. A variety of programs are available to support student interests and learning needs.  Students are provided with the opportunity to participate in Choir, Chess, Band, representative Sports and enrichment activities.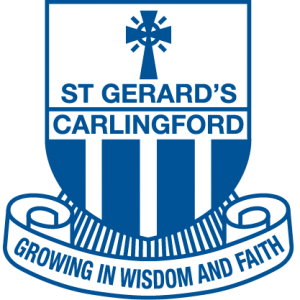 St Gerard's Catholic School
543 N Rocks Rd, Carlingford NSW 2118, Australia