OVERVIEW

SCHOOL PRINCIPAL
Anthony McCudden
St Joseph's Catholic College educates students in the Josephite tradition that empowers young women to act justly and to lead lives as disciples of Jesus.  Central to this faith in Jesus Christ are our College values of: Compassion, Hope, Justice, and Respect emanating from our Catholic Worldview. These values connect all we do at the College.
The College seeks to provide a safe and caring environment for all its members. It is within this supportive environment that each student is called to live out the College values. This pastoral care approach is a key part of the College's planning for students' wellbeing, effective learning and to develop contemporary MacKillop women empowered to lead within the wider community.
We believe that through the creation of multiple connections we will provide greater opportunities to engage our learners and leaders so that together we develop skills to respond to the ever changing demands of the 21st century.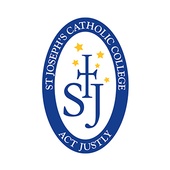 St Joseph's Catholic College
Russell Drysdale St, East Gosford NSW 2250, Australia