OVERVIEW

SCHOOL PRINCIPAL
Virginia Outred
From our foundation in 1939 by the Good Samaritan sisters, through to today's modern educational institution, the provision of education grounded in Catholic values and traditions has been the basis for quality teaching and learning at St Joseph's.
St Joseph's is a Catholic parish school that recognises each child as being unique and formed in the image of God. We are a school community where a friendly, trusting collaboration between principal, parish priest, teachers and parents is fostered for the on-going development of each individual.
Diverse curricula activities initiated and maintained by a team of caring and dedicated education professionals; well maintained grounds and facilities; and parent involvement combine to produce a dynamic learning community.
Based upon our school motto "Build in Love", our students are invited to engage in social justice programs. In doing so, we give expression to our Catholic beliefs by making relevant connections to the contemporary world.  Children graduating from St Joseph's, do so having had their Catholic faith deepened and with necessary academic skills to be life long learners.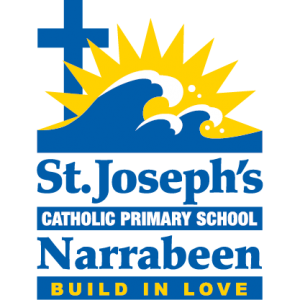 St Joseph's Catholic School
108 Ocean Street, Narrabeen NSW 2101, Australia