OVERVIEW

SCHOOL PRINCIPAL
Adrian Pulley
St Martin's School is a vibrant co-educational Catholic school for all children, Kindergarten to Year 6. We are located north of Sydney at Davidson, a leafy suburb between Frenchs Forest and St Ives.
The school is very close to the Garigal National Park and the beautiful northern beaches area. Our vision is to nurture and celebrate the unique gifts given by God to each person in our strong and gentle St Martin's school community.
At St Martin's, we work together to develop our students towards the fulfilment of their potential in all areas. Teachers view the child as a unique individual who is developing at an individual rate and therefore classroom learning is individually focused in order to provide opportunities for enrichment and support in all areas.
The staff of St Martin's are highly skilled, enthusiastic and committed to providing the best learning opportunities for the children. It is the quality of our teachers that makes all the difference. Relationships are a vital feature of St Martin's School. Programs such as Kids Matter, Positive Behaviours for Learning, the Buddy System, and the Seasons for Growth Program foster open and honest relationships which positively affect the children's self-esteem.
We have 7 classes with an enrolment of around 190 students. There is a strong sense of spirit and pride in the school from students, staff and parents. We highly value the contributions of parents in our school community.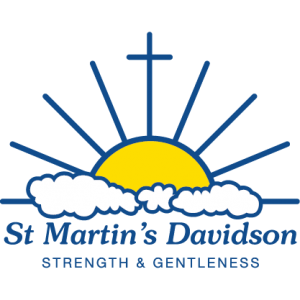 St Martin's Catholic School
St Martin De Porres, 147 Prahran Avenue, Davidson NSW 2085, Australia