OVERVIEW

SCHOOL PRINCIPAL
Mr Paul McGuire
St Mary's Catholic Primary School (K-6) is located near the shores of Manly Beach.  We are an innovative and inspirational Catholic community that celebrates the journey of faith and learning.
Inspired by the teachings of Christ we form young people in Catholic discipleship so they fulfil their potential as learners and make a positive difference in our world.
Our school motto, Listen and Love is a constant reminder of our shared values of hope, justice, celebration, respect, service, courage and compassion. Our 'Faith & Learning in Action' Framework ensures that our values are embedded within teaching and learning programs.
Our motto and values are the signposts for our faith and learning in action. They guide our way and help to shape our community.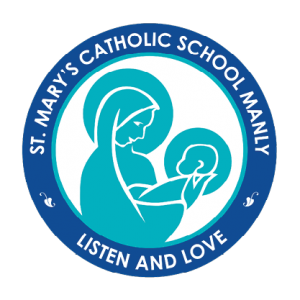 St Mary's Catholic School
Whistler Street, Manly NSW 2095, Australia