OVERVIEW

SCHOOL PRINCIPAL
Tim Hildebrandt
St Peter's Catholic College, Tuggerah Lakes is a co-educational Catholic secondary school of over 1080 students located on the New South Wales, Central Coast.
As a Catholic school within the Broken Bay Diocese, St Peter's provides students with a holistic learning environment. This is characterised by a caring and compassionate community that recognises the dignity and talents of all its members. The extensive curriculum provides an educational experience that is both stimulating and enjoyable and a full integration of the spiritual, academic, cultural, social and physical aspect of each individual.
At St Peter's we draw on the strengths of the Catholic tradition with all members of our community called to live the College motto "Live the Faith". Our core values; Courage, Compassion and Commitment are the inspiration by which our community continues to develop.
There is significant focus on co-curricular activities within St Peter's, and we are proud to celebrate the talents and considerable successes of our students.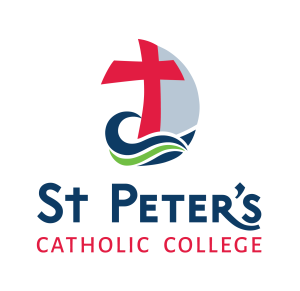 St Peter's Catholic College
84 Gavenlock Road, Tuggerah NSW 2259, Australia