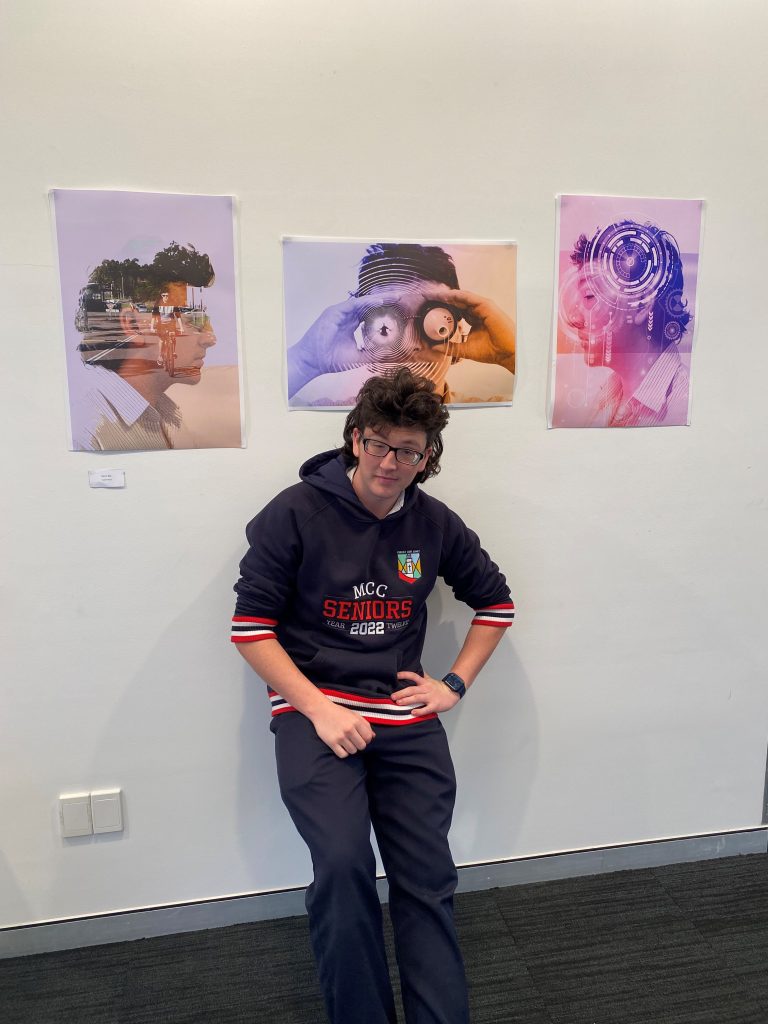 Kevin's story is one of courage and determination. He was always a determined and resilient student with the potential to achieve great things, but no one would have guessed how much he was going to overcome in his journey. Kevin lives with blindness.
From the moment he arrived at MacKillop College in year 4, he has been pushing the boundaries of what was previously thought possible. His foster mum, also a teacher at Mackillop was convinced that a Catholic education and its support system was going to be most suitable for Kevin's needs. Despite his limited vision, he was determined to make the most of his schooling and take part in the same activities as his peers.
The teachers at MacKillop had to take the time to understand the extent of Kevin's vision impairment and develop technology and skills to help him access learning materials. With their help, Kevin was soon able to ride his bike, play football, and run around the playground with confidence.
In high school, Kevin embraced his Aboriginal heritage and quickly gained the admiration of his peers. He soon began to juggle school, work, sports, and social life, all while still managing to achieve good grades.
When it came to his HSC Visual Arts exam, Kevin decided to use photography to document how he deals with his blindness in his daily life. His work was praised by the teachers, who were amazed at how Kevin was able to use his abilities to create a powerful and moving piece of art.
Kevin's story is a testament to his hard work and resilience. He has achieved remarkable things in his life and is an inspiration to those around him. His story shows us that it is possible to overcome great obstacles and that success is possible regardless of one's background or ability.