Insights from Panellist Stef Thom at SMH Schools Summit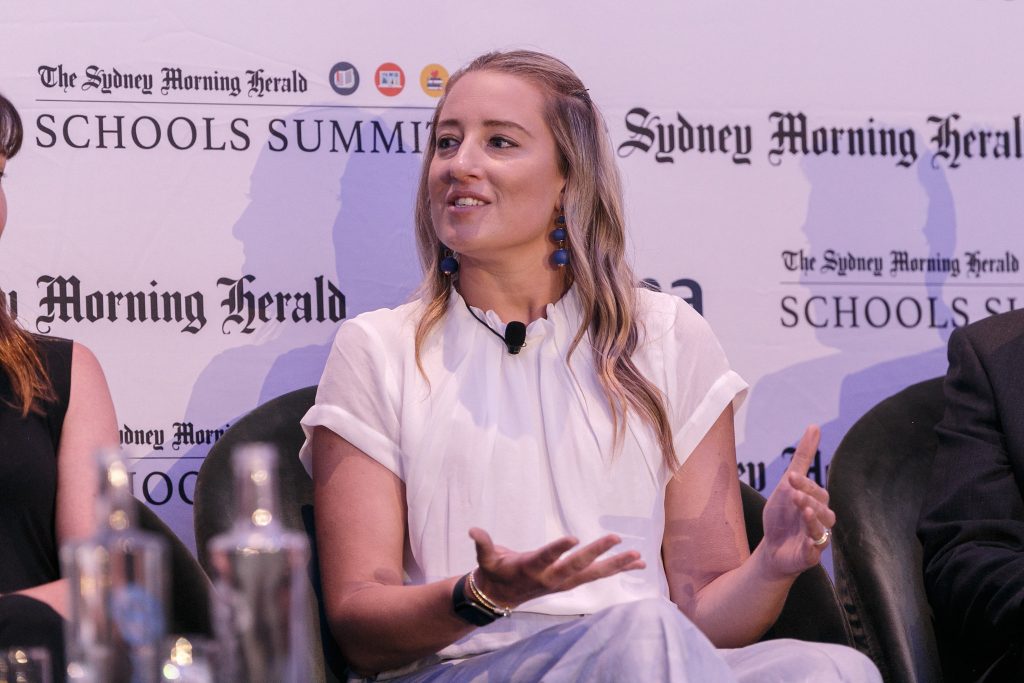 Recently, the annual Sydney Morning Herald Schools Summit was held, attended by over 500 educators, including principals, leaders from independent, Catholic, and government schools, government officials, and education researchers. This event provides a platform to discuss the most pressing issues and challenges in education, as well as explore innovative practices, new regulations and initiatives. 
The summit included 14 presentations and panels, which covered topics such as identifying future policy directions, professional research, exploring innovative and best practices in schools. The summit also identified the key challenges facing educators at this time and proposed solutions for these challenges. 
During the summit, a panel titled "Highly Accomplished and Lead Teachers: Working Toward Best Practice in Teaching" was convened, consisting of Mark Grant, CEO of the Australian Institute for Teaching and School Leadership, Joshua Harnell, Director of Teaching and Learning at Arden School, Jacqueline Hood, Head Teacher, Teaching Excellence at Denison College of Secondary Education, and Assistant Principal, Stef Thom of CSBB School, St John the Apostle Narraweena, alongside facilitator Grant Fahey. 
Stef Thom was chosen based on her experience as a HALT, HALT assessor for NESA, and as a member of the Minister's Advisory Council. The panel focused on the HALT program and the importance of best practices in schools. All the panellist's expertise in teaching and leadership ensured that they were well-equipped to engage in the structured conversation on this topic. 
Stef said of the day, "In a field that can sometimes be seen as a vocation, full of talented and outstanding professionals, adapting and honing their craft every day to ensure the strengths and talents of their children are seen within the classroom – it is so critical that leaders are empowered to tap teachers on the shoulder, highlight and support recognition of the work that they are doing every day."  
As a panellist, Stef explained that the opportunity to share knowledge and experience on the HALT program and best practices was a privilege. The honour to share the stage with so many outstanding education leaders, and the nerves and preparation were worth it. She emphasised the importance of empowering educators to reflect on their work and make an impact on the education system. 
The event served as an excellent platform for exploring innovative practices, addressing current challenges in education, and proposing effective solutions. We extend our heartfelt congratulations to Stef Thom for her valuable contribution to the panel and for her outstanding work in raising the profile of teachers and their practice. The summit provided insights and ideas that will undoubtedly shape the future of education in Australia.