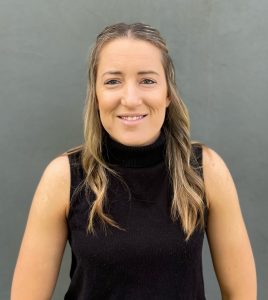 Stef Thom currently supports and leads at St John the Apostle Catholic School Narraweena, as Assistant Principal, Collaborative Coach, member of the Diverse Learning Team and on Year One as a part of the teaching team.
A little bit about Stef Thom…
I have worked proudly in Catholic Education for the last 12 years, beginning in the Parramatta Diocese and promptly moving across to Catholic Schools Broken Bay a year later. I have had the honour and amazing opportunities to explore, develop, support and build teaching capacity through my roles as Information and Communication Learning Technologies (ICLT) Coordinator, Extending Mathematical Understanding (EMU) Leader & Specialist, Mathematics Coordinator and Religious Education Coordinator.
What led you to teaching?
My preschool teachers had my career picked after my first year in their early learning setting. Finding learning difficult myself, I always wanted to support children to feel successful. Now working in the leadership space, it's about supporting and developing the stakeholders of our school, with a lens of faith, appreciation and positive mindset strategies.
What does it mean to be a HALT (Highly Accomplished Lead Teacher)?
I love a challenge, sitting still is not who I am. Opportunities to work with colleagues and impact practice aligned closely to the teaching standards, the school improvement plan and the needs of all within the community is what HALT is all about. Now I love encouraging others to see their potential, knowing that they too are Highly Accomplished and supporting them to develop their evidence sets and online submissions.
How did you get into a leadership role where you were invited to collaborate with the Minister for Education, Sarah Mitchell?
With the support of the Director of Schools and my Principal, I provided a one page submission, exploring how I met the criteria of the Advisory Council, which was then scrutinized by the Minister for Education and her team, selecting 12 teachers from all three sectors, spreading across the Early Childhood, primary and high school levels. All teachers within the council are Highly Accomplished or Lead teachers in their fields. I feel honoured to have been selected as one of three Catholic School representatives and the only one from the three Sydney based Dioceses.
Do you have any advice for others who are interested in following a similar advisory path?
Say yes to every opportunity that crosses your path. I've had amazing leaders within the Catholic Schools Broken Bay, at a school and head office level. They were able to see my passion for faith, education, enthusiasm and willingness to learn which has enabled me to take a wide and diverse range of leadership opportunities. Without them I would not be where I am today.
What drives you?
An amazing teaching colleague and I were discussing within a coaching session recently, that teachers are amazing people who always strive to do their job better; better for the children, better for the parents/community, better for the profession and their colleagues and finally, better for the Diocese. The impact, support, teaching and learning that is witnessed every day we walk into school is what drives me to my core. If I can help one child flick on their light bulb with a new concept, one staff member to see the impacts that they are making or the change they can bring to practice, one leader at school level or head office feel supported and do their job better, then it's been a good day!
What other interests do you have outside teaching?
My beautiful family fill my soul, have driven my own faith development to another level and supports my love of the vocation beyond anything else.
Many people who know me, know I love to throw a bit of weight and metal around in the early hours of the morning in CrossFit style workouts in our (COVID lockdown built) garage gym.
Thank you to Stef for taking the time to talk with us today! We are grateful for your inspirational leadership and know you inspire both students and staff daily. We are blessed to have Stef as a Highly Accomplished Lead Teacher at Catholic Schools Broken Bay.