Our students arrived for the World Youth Day celebrations in Portugal last week, alongside them, our direct pilgrims from Broken Bay. Adding to the excitement, our Director of Schools, Danny Casey, also joined our students, staff, and clergy in embracing these incredible celebrations. To catch a glimpse of all that unfolded this week, keep reading and discover the wide array of experiences that have enriched their faith.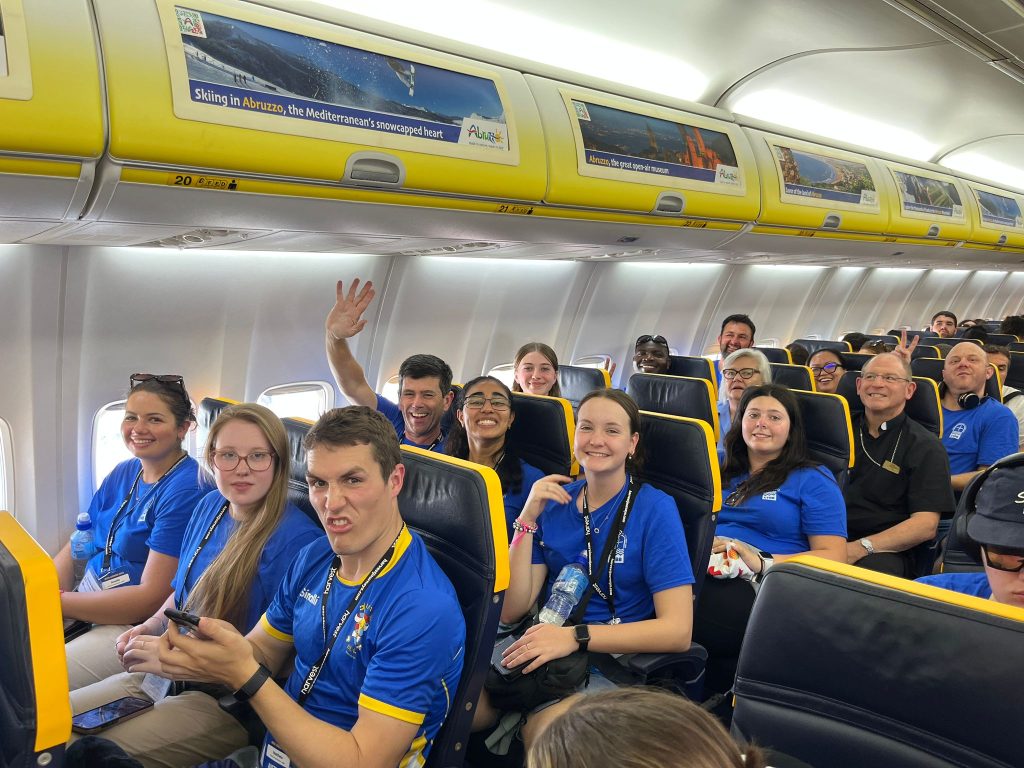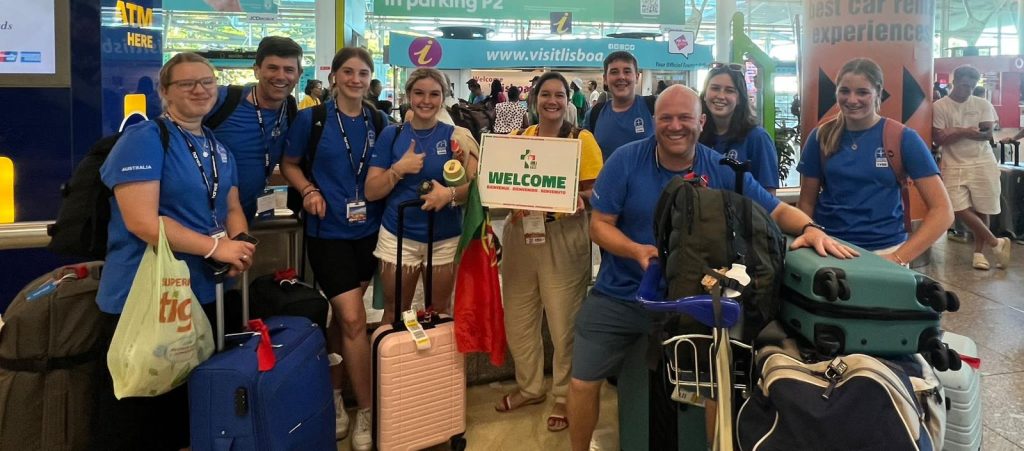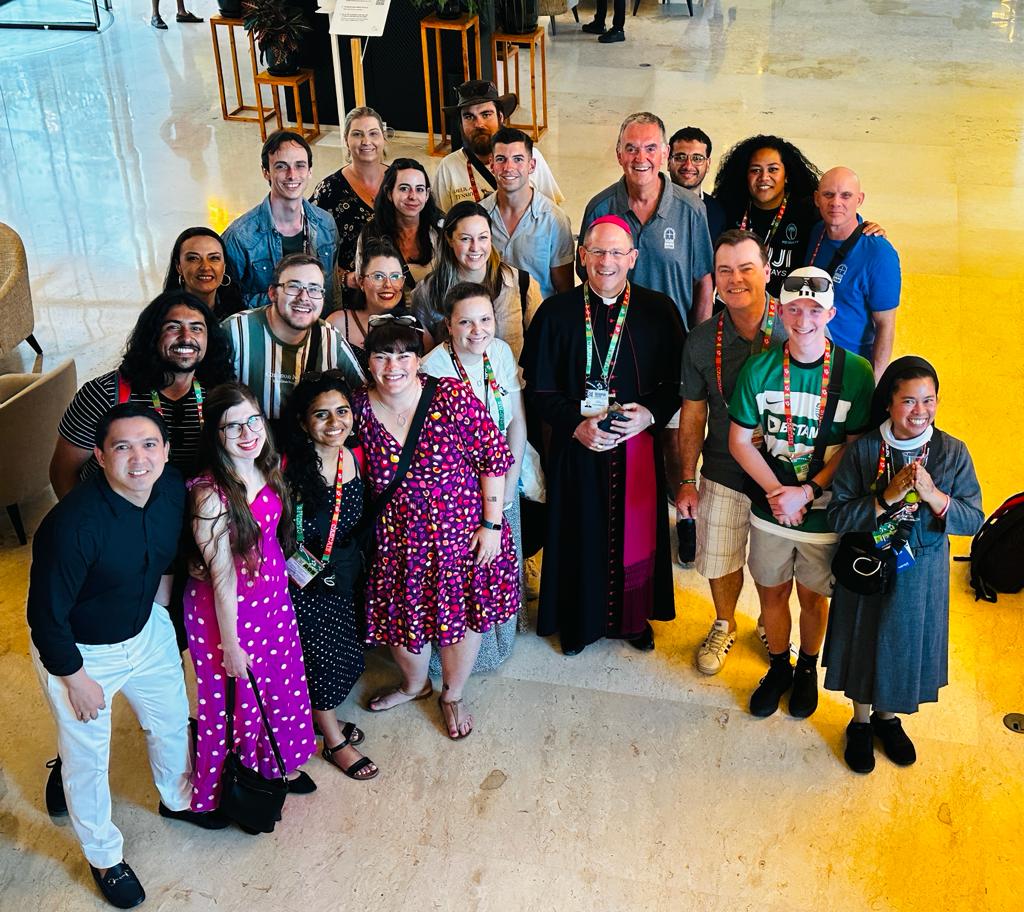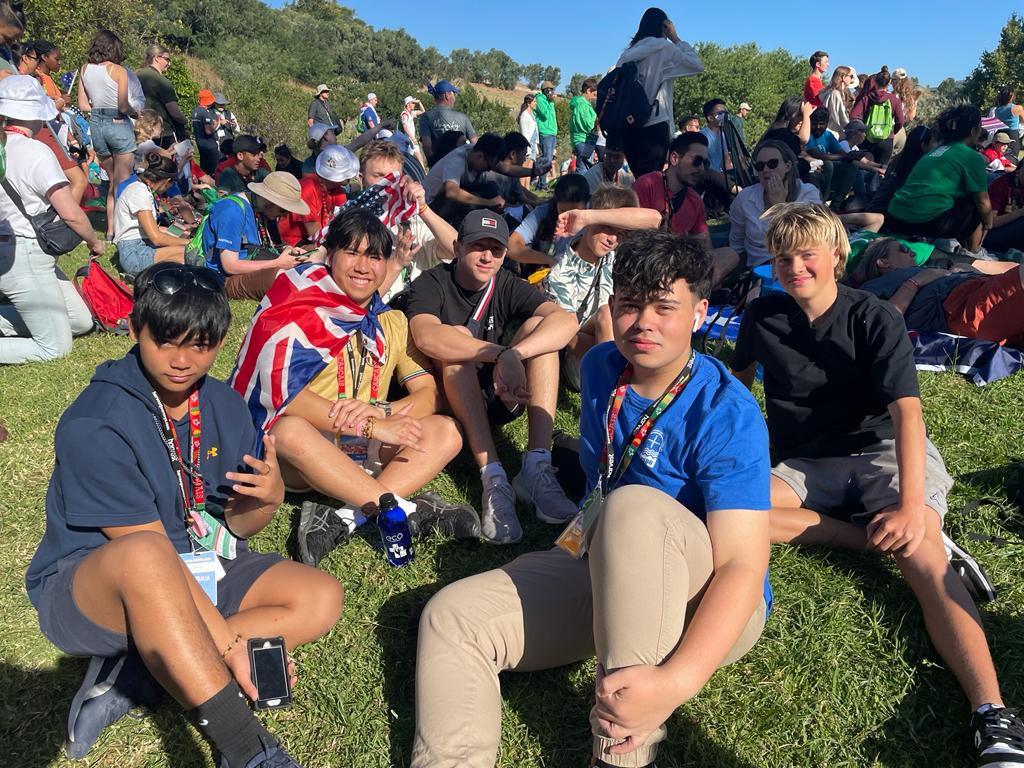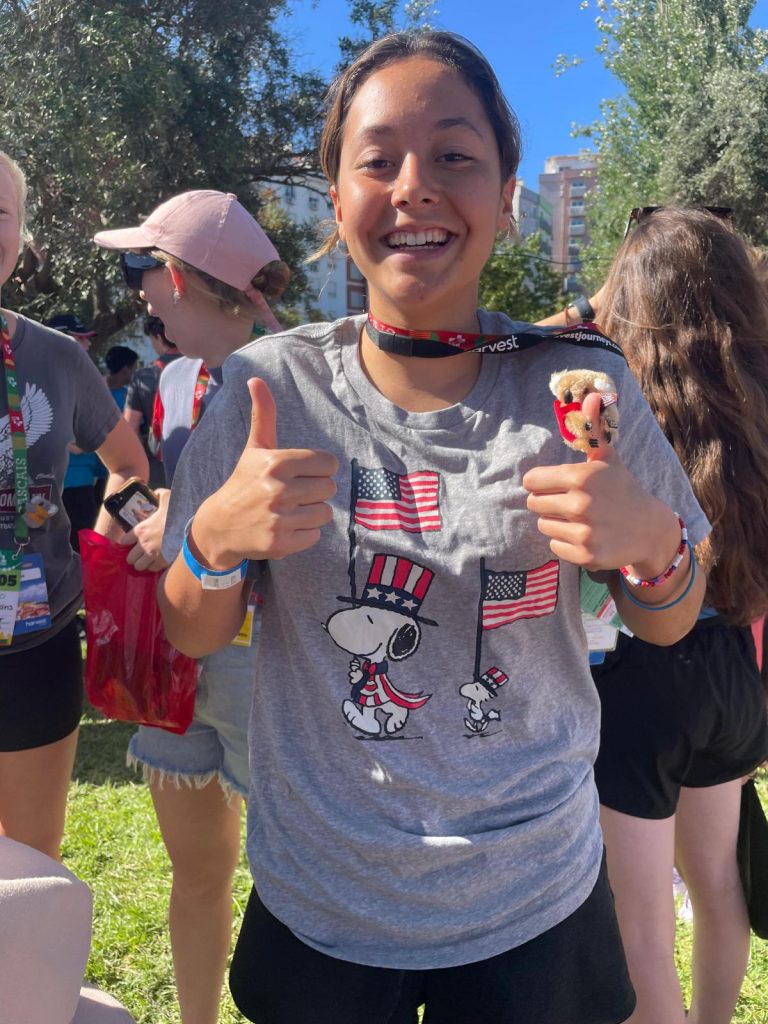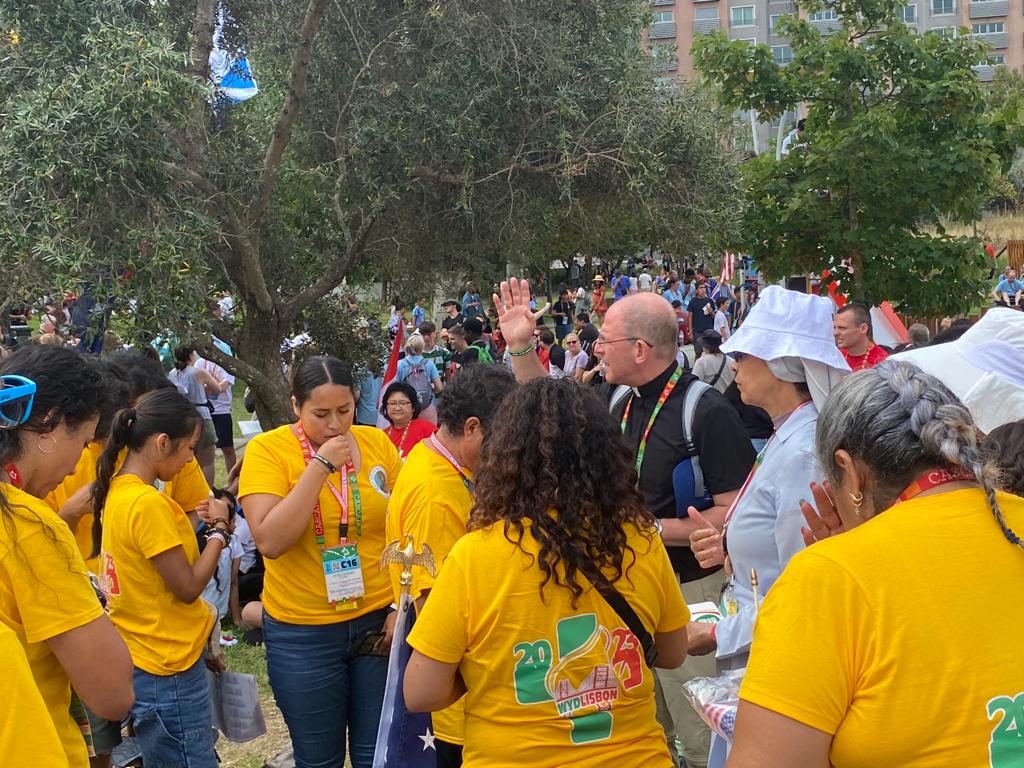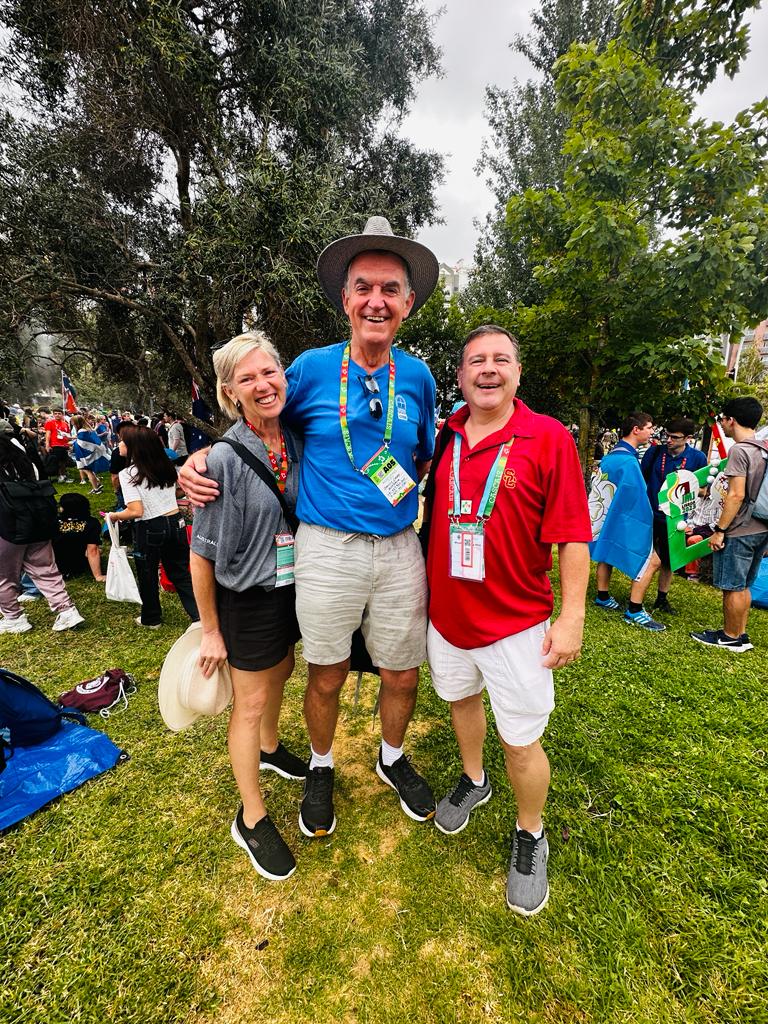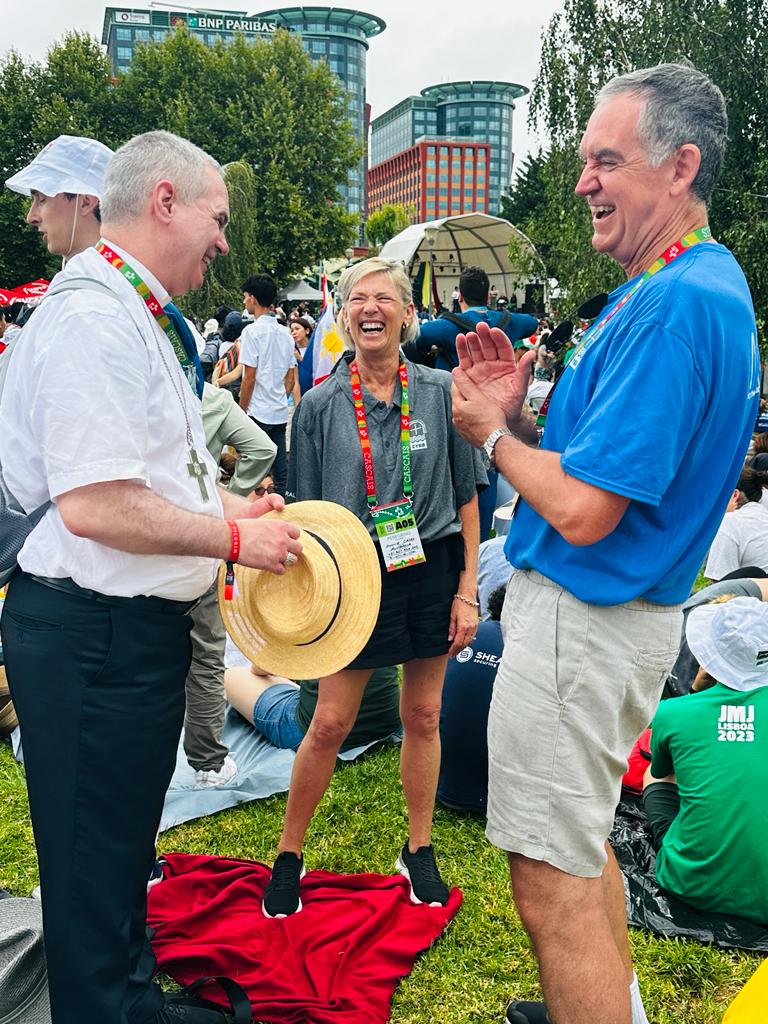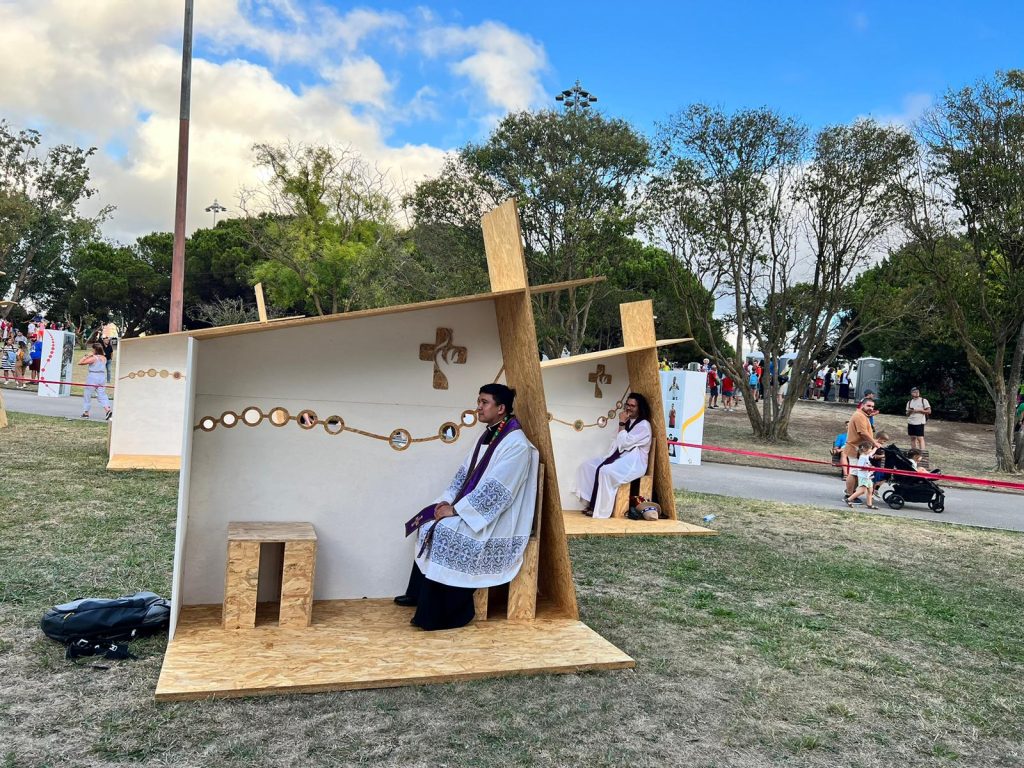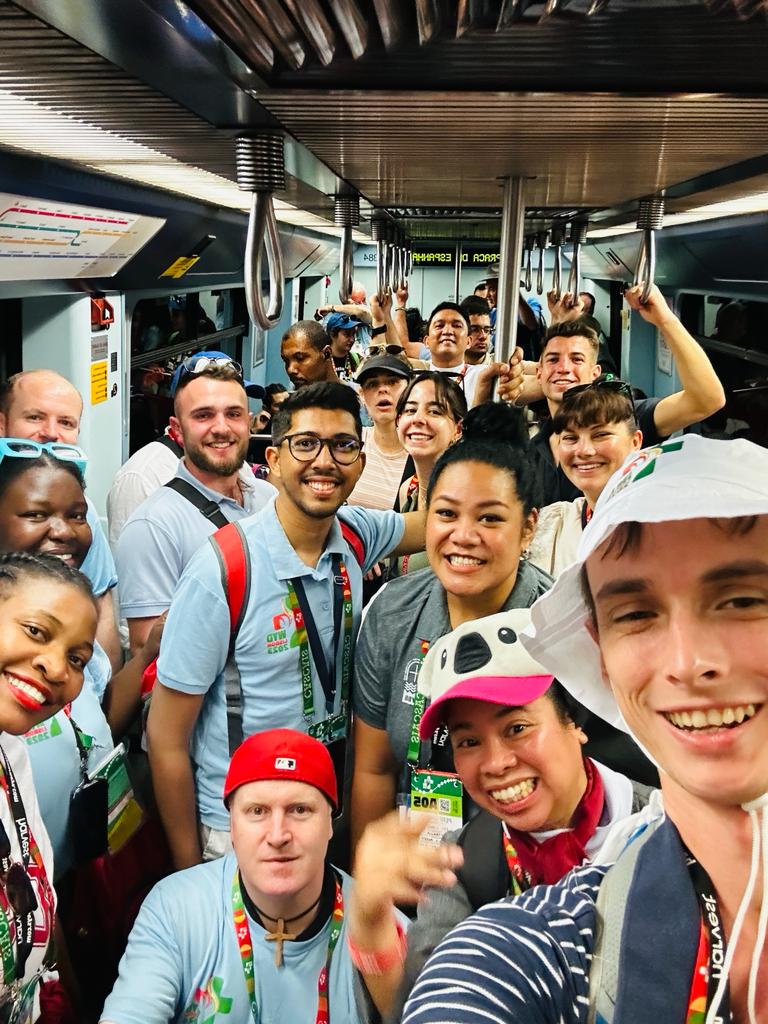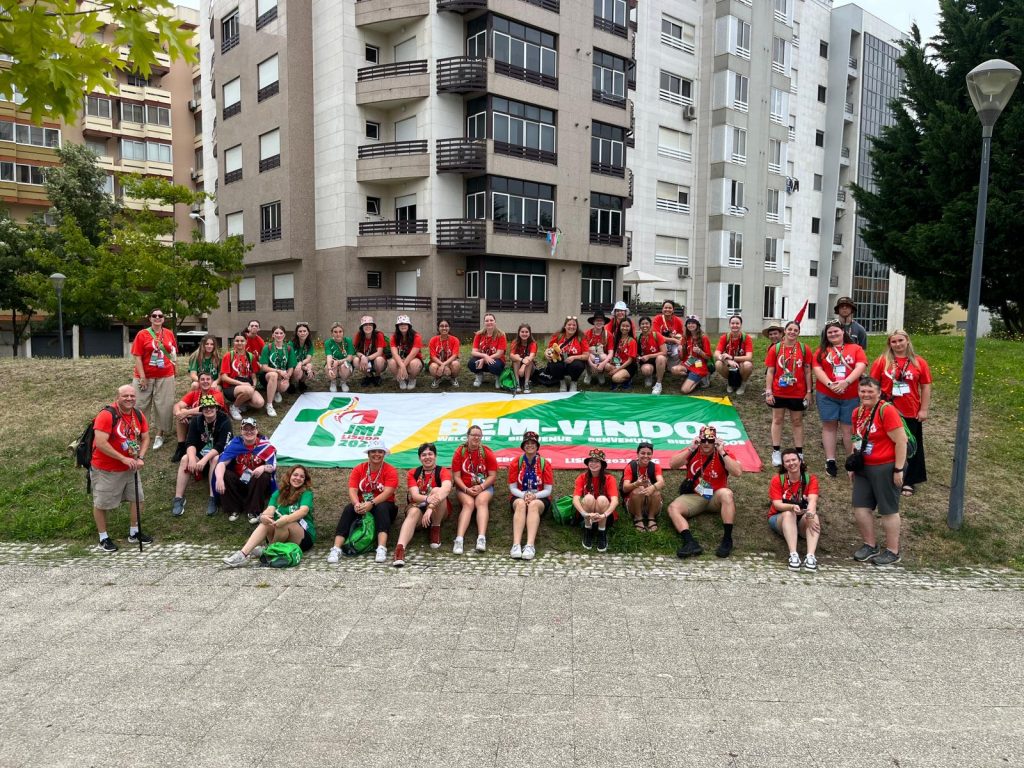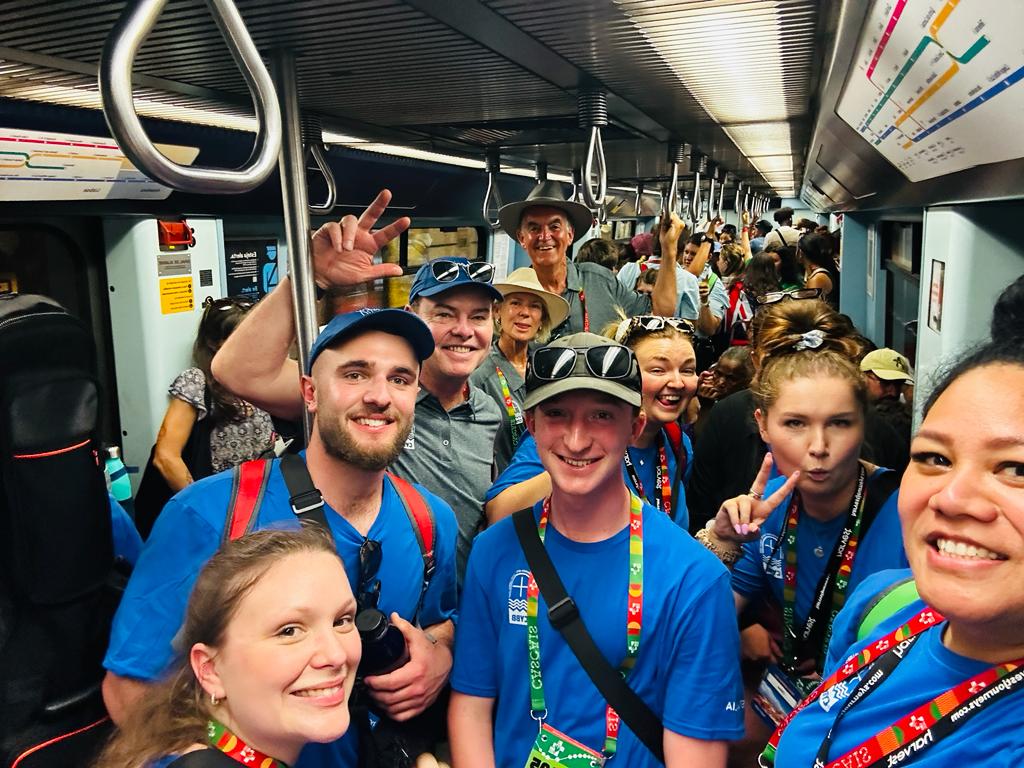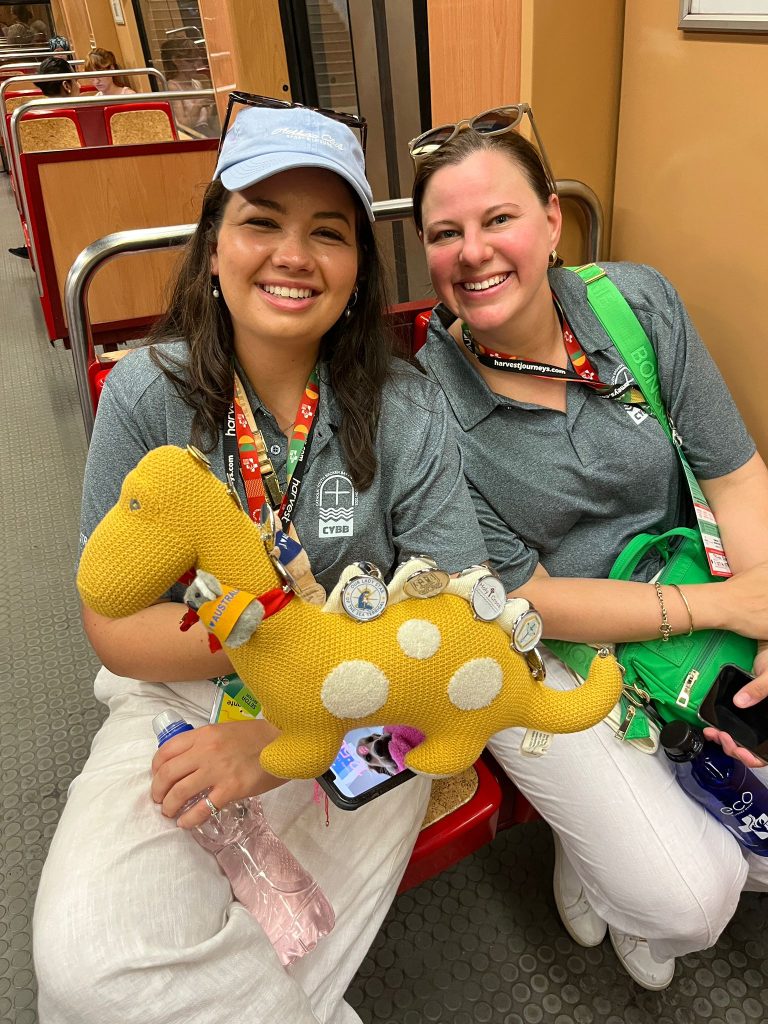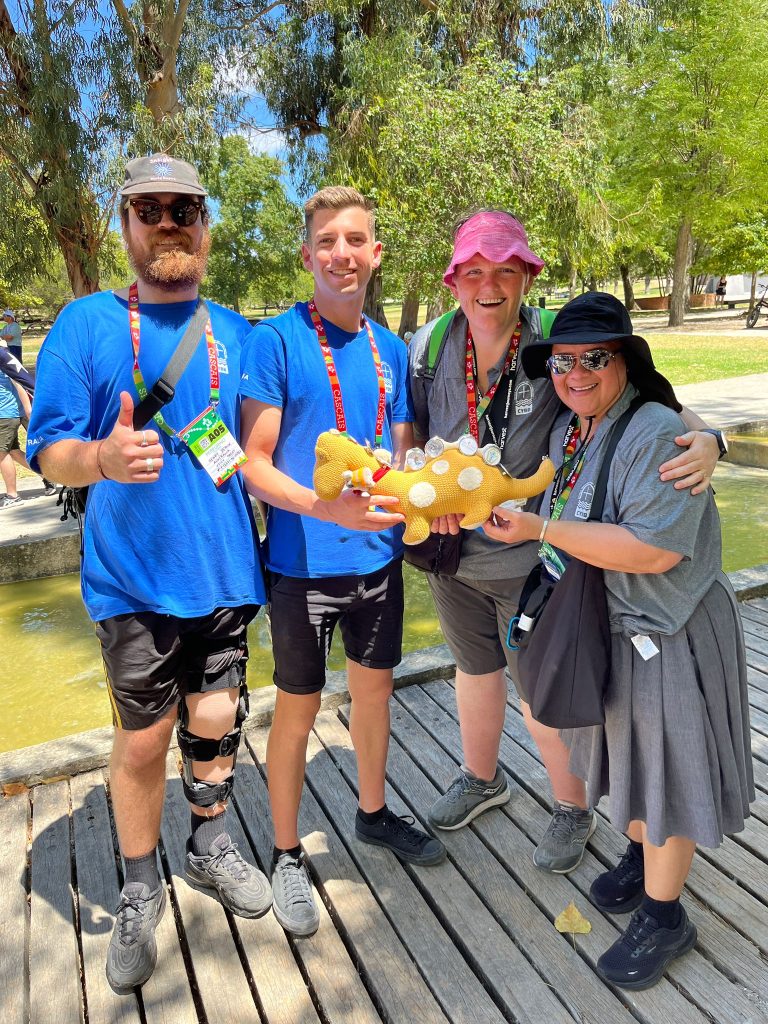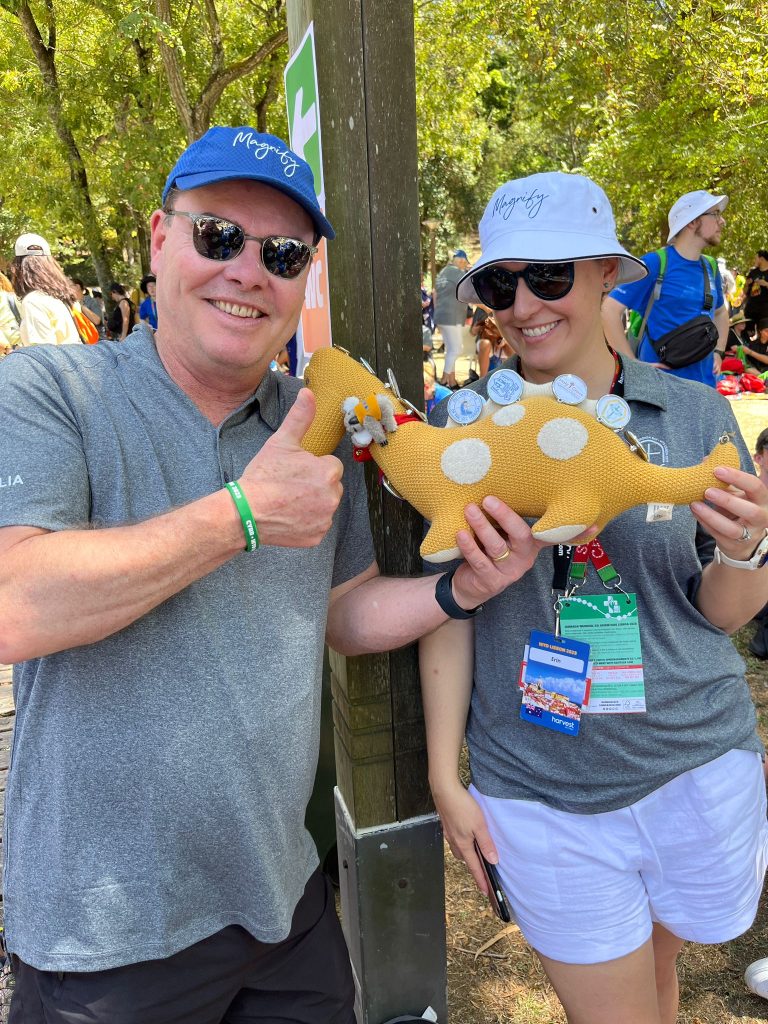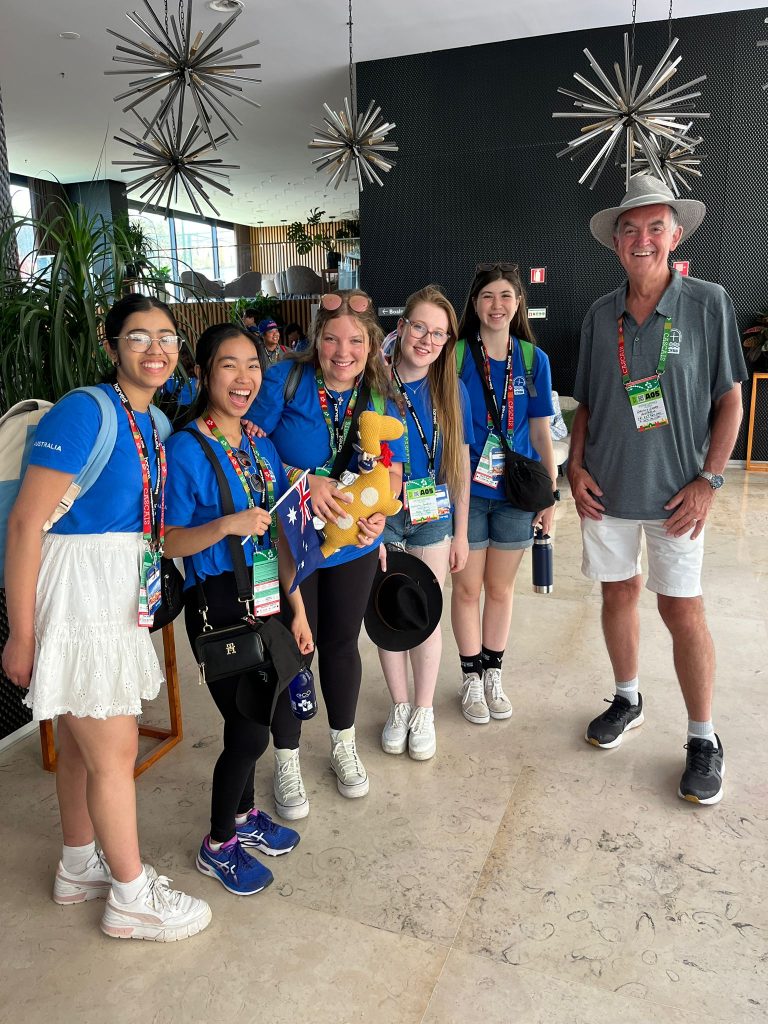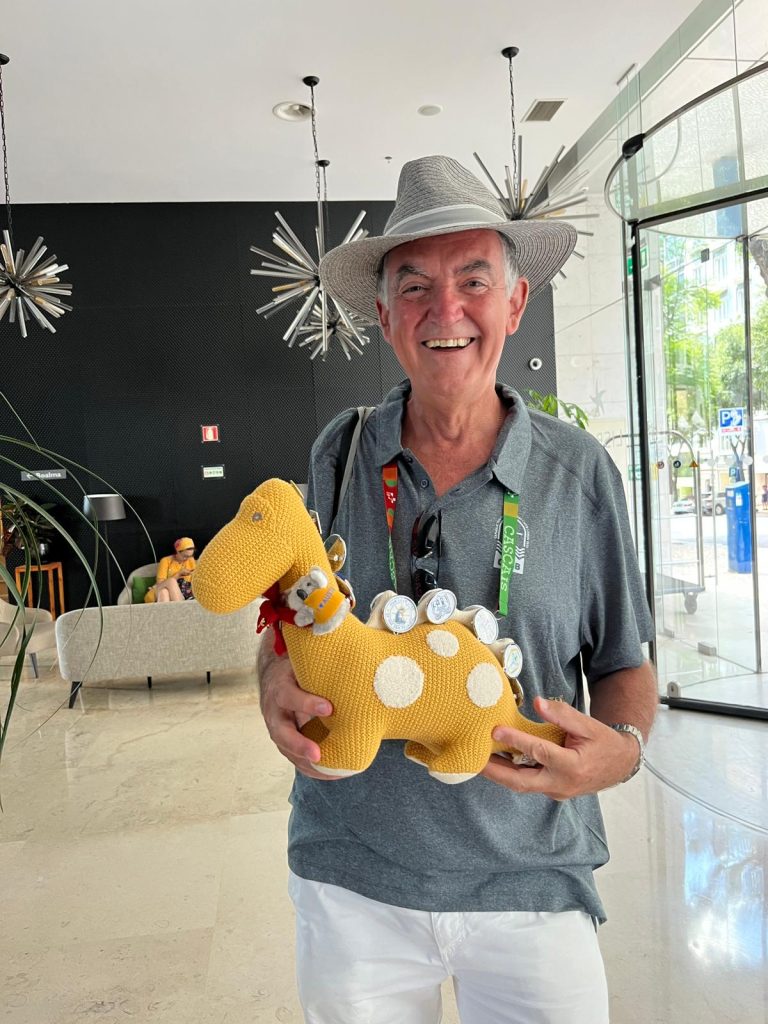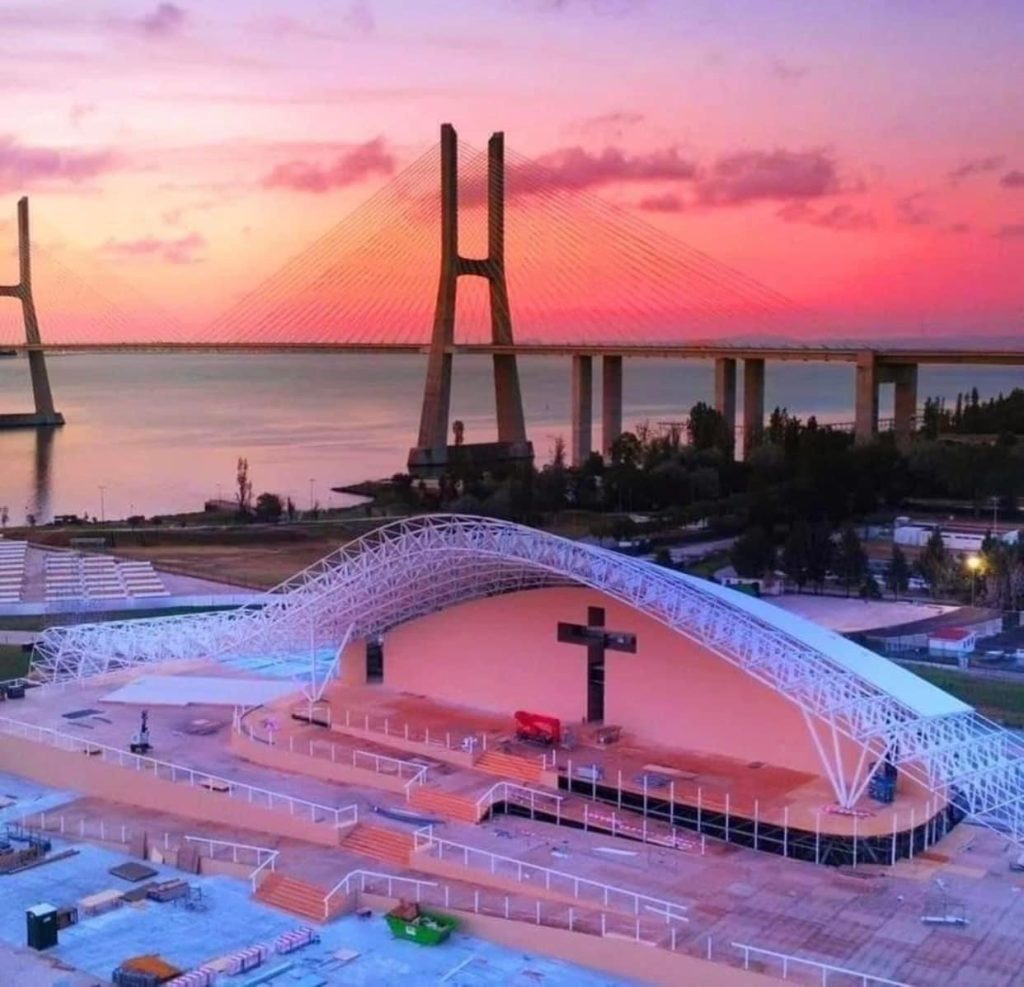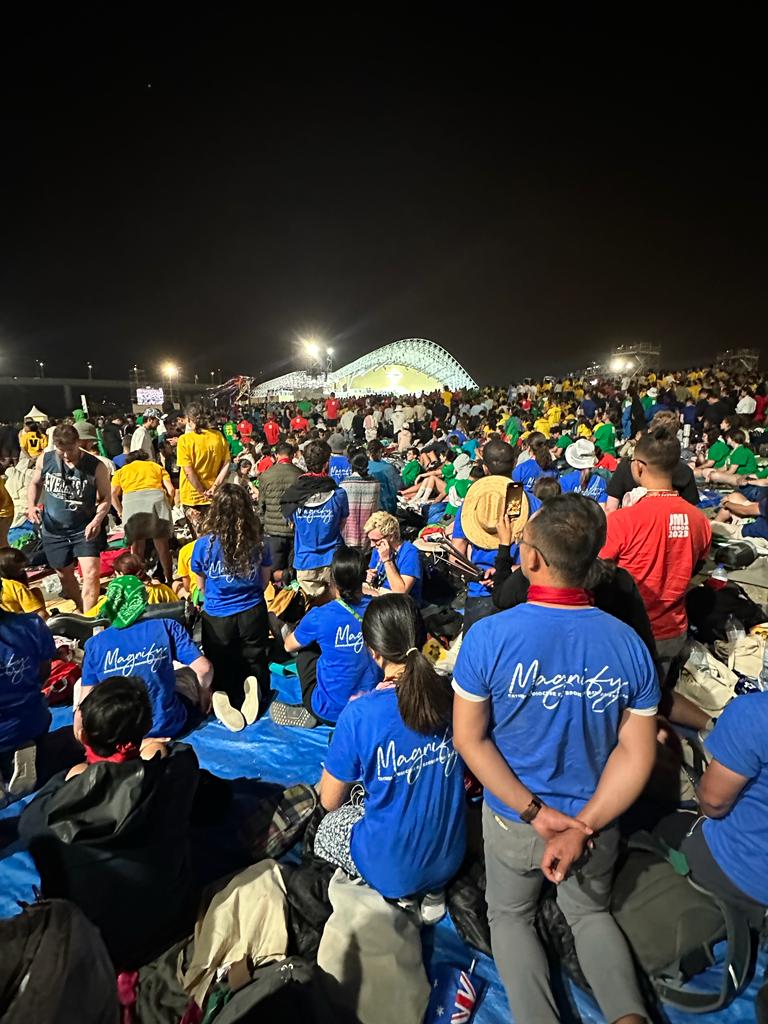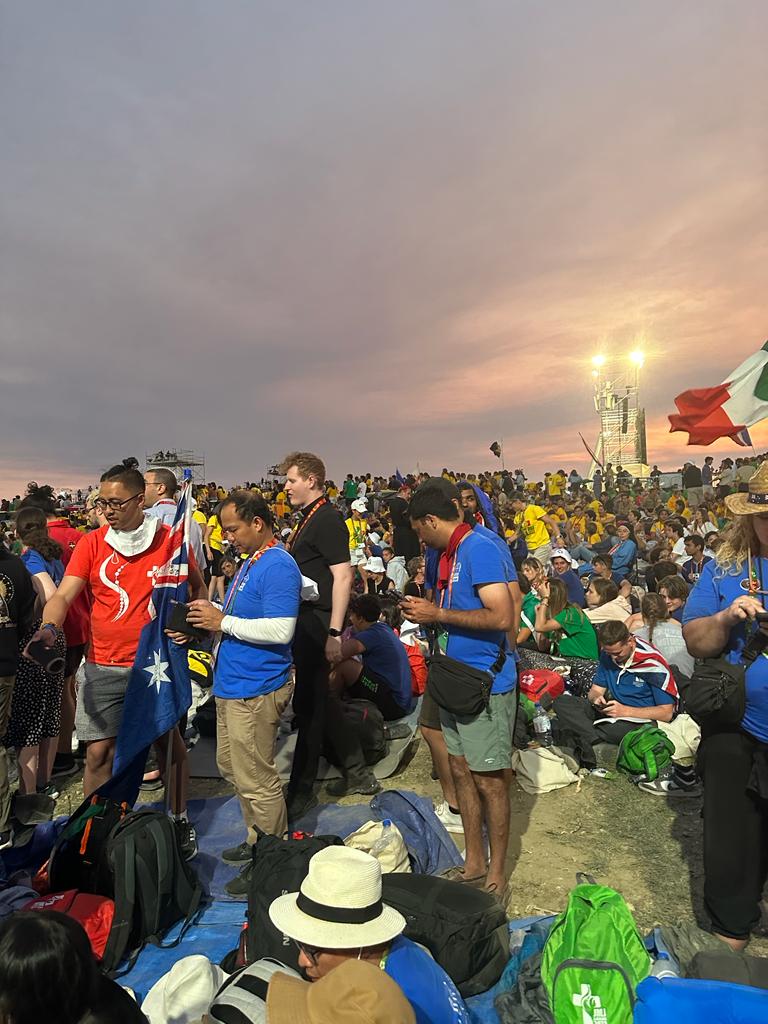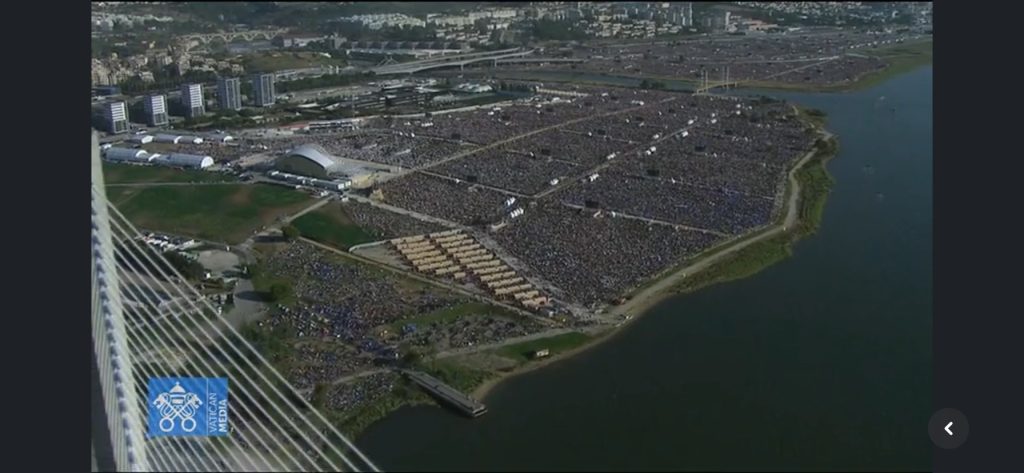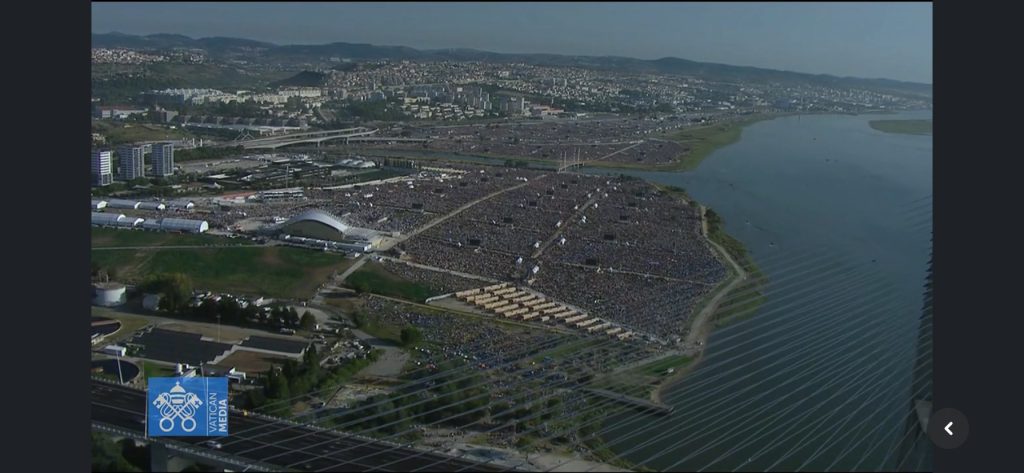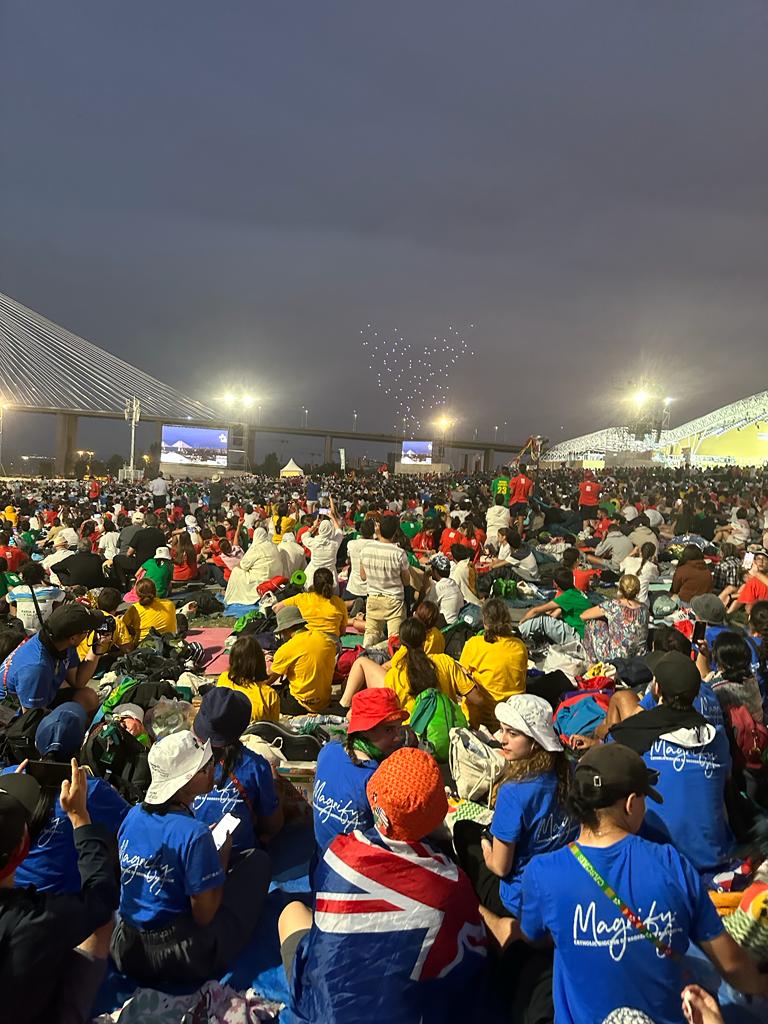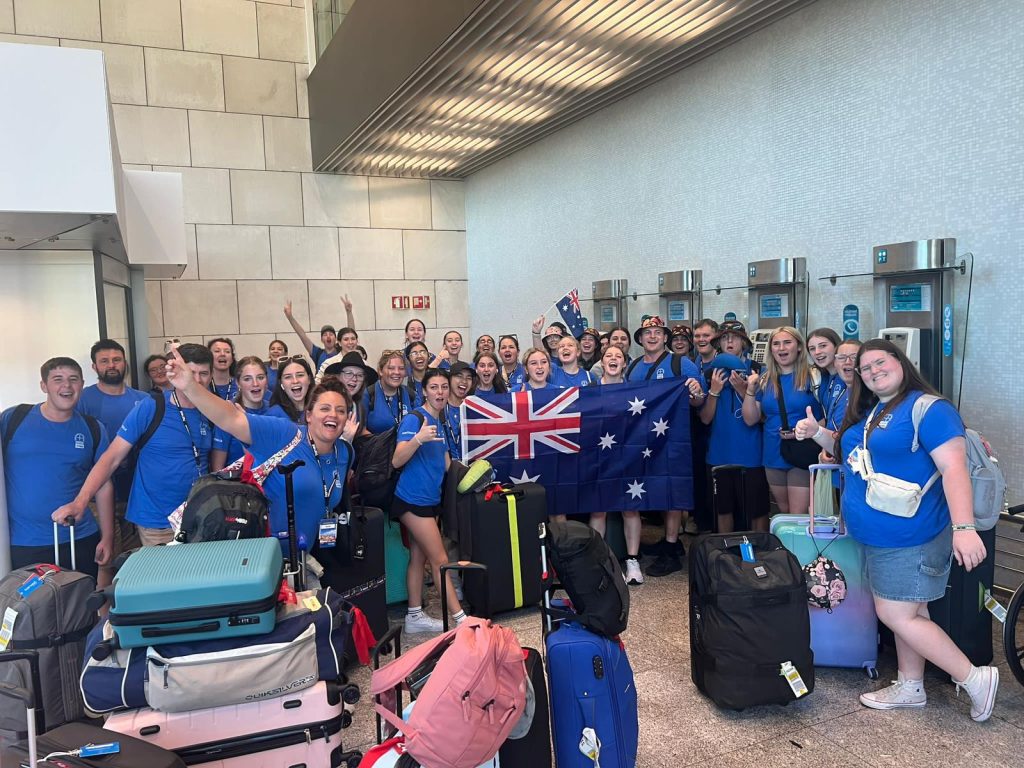 Day 12 Monday 1st August World Youth Day Week Lisbon #bbwyd_gather 
The inaugural day of World Youth Day kicked off with an exhilarating start! As the sun rose, the Broken Bay pilgrims gathered in the morning before making their way to the Aussie Gathering. Imagine the sight – over 3,000 pilgrims from Australia coming together under one roof. The energy was palpable. 
As the sun dipped below the horizon, the Opening Mass enveloped us in a powerful sense of unity. Our students mingled with peers from around the globe, initiating the time-honoured tradition of souvenir swapping. 
What a beginning it was! As the day concluded, Fr. Rob Galea officially closed the Australian Gathering, marking an exciting start to our collective journey. 
Day 13 Tuesday 2nd August World Youth Day Week Lisbon #bbwyd_Riseup 
As the day unfolded, our pilgrims engaged in a meaningful catechesis session, an enriching experience that allowed them to connect with fellow young Catholics from around the world. The afternoon and evening embraced a sense of leisure, offering a variety of activities and events to suit everyone's interests. While some groups gathered for insightful talks, others strolled down to the main park, taking in the atmosphere. 
Amidst these moments, the joy of souvenir swapping thrived, a heartwarming tradition that forged connections and added to the excitement. Our students loved the swapping or giving of souvenirs from Australia and their worldwide collection of goodies is growing! 
Day 14 Wednesday 3rd August World Youth Day Week Lisbon  #bbwyd_papa 
Today started with catechesis in the morning at a local parish. Broken Bay led the animation and our students took the lead by running games, prayer groups, singing, reading and sharing their testimony. The few hours brought together pilgrims from English-speaking countries and the fellowship shared was something to remember.  
Lunch was down by the water and there was music and some free time to explore before returning to the hotel to prepare for the Papal Welcoming Ceremony.  
There were multiple checkpoints to enter the area, including bag checks but the people in the crowds were constantly cheering and singing which kept everyone in high spirits. It was a special moment when Pope Francis came through and the ceremony was outstanding. The message that we took was that each one of us has been chosen, that Jesus knows us and calls us by name, that we are loved and accepted (just as we are) and that everyone (yes, everyone!) is welcome in our Church.  
We assembled to enjoy a pizza dinner together and watch the many groups of pilgrims pass through the streets. An incredible day! 
Day 15 Thursday 4th August World Youth Day Week Lisbon  #bbwyd_thisislove 
Pope Francis opens the 37th World Youth Day and his welcoming address "God is calling you by name" sets the theme for the event. 
Lisbon's welcoming ceremony was a sensory explosion, a jubilant mix of colours and melodies that enveloped Pope Francis and the multitude of pilgrims. The air buzzed with the energy of celebration, and amidst it all, the essence of faith's unity shone through. Youth representatives from 21 countries, a World Youth Day choir, an orchestra, and other musicians contributed to the opening weaving a rich tapestry of Portuguese culture in a unifying representation of Catholic youth. 
Portuguese sign language in the choreography was captivating and ensured the event was accessible and inclusive for those with hearing challenges. 
Once Pope Francis arrived, a group of young voices took centre stage, reading snippets from letters that had poured in from around the world. It was as if our collective concerns, questions, and hopes found a powerful channel. These letters conveyed the heartbeat of the global youth, seeking advice, prayers, and support for families, nations, and local churches. 
As the ceremony continued, the flags of participating nations were gracefully paraded, accompanied by an original composition titled "Um Dia de Sol" ("A Sunny Day") by Héber Marques. This song captured the essence of our desire to celebrate our faith in Jesus, resonating with the collective spirit of the event. 
Being part of this vibrant tapestry of faith, culture, and unity was a privilege. A moment where the world came together, a tangible manifestation of the beauty that can emerge when diverse hearts beat as one in devotion. 
Day 16 Friday 5th August World Youth Day Week Lisbon  #bbwyd_pilgrim 
The WYD celebrations included catechesis, Daily Mass and the Sacrament of Reconciliation. Music, dance and dramatic performances followed until evening where Stations of the Cross blessed us. 
Day 17 Saturday 5th August World Youth Day Week Lisbon  #bbwyd_mission 
As Saturday dawned, our assembly of Broken Bay pilgrims came together one last time for a heartfelt prayer session, followed by a blessing from the Bishop Anthony. Our journey then led us to embark on a pilgrim walk towards the Vigil Sleepout. With the day's temperature forecast at a sweltering 38 degrees, we did our best to brace ourselves for the heat. 
The Sleepout itself was an awe-inspiring experience, especially when contemplating that we were joining a staggering 1.5 million faithful individuals united in faith. The path presented challenges for both students and staff, yet throughout, we rallied, supporting and assisting each other at every step. Pope Francis's poignant message resonated deeply, inspiring us to rise and embrace the roles that God had destined us for. 
Day 18 Sunday 6th August World Youth Day Week Lisbon  #bbwyd_rest 
Sunday welcomed Morning Prayer, breakfast and the climactic WYD Papal Mass, the Pope concelebrated Mass with thousands of bishops and priests. 
Returning home on Sunday brought a well-deserved opportunity for rest, relaxation by the pool, and some much-needed sleep. We capped off the day with dinner, sharing moments of laughter and camaraderie. What an incredible experience! 
As we transition to our final destination, the serene retreat in Fatima, our prayers resonate with hope for a deeply enriching experience for all involved. 
Pope Francis once said "Rest is not a waste of time; it is essential to our well-being and spiritual growth." 
Day 19 Monday 7th August Fatima and Retreat  #bbwyd_mary 
We celebrate mass, tour Fatima square including the site of Apparitions, Rosary Basilica, the Museum and Blessed Sacrament Chapel. 
Day 20 Tuesday 8th August Fatima and Retreat  #bbwyd_magnify 
We pray and walk the stations along the beautiful way of the Cross (the Sacred Way) culminating in the chapel of Calvary. Then to Valinhos, Aljustrel and the Parish church. We conclude the day with a time of retreat, prayer and recreation. 
Day 21 Wednesday 9th August Depart Portugal… home! 
This concludes the incredible experience of WYD for our pilgrims. As they journey home, we pray for a blessed trip that is filled with much sleep and rest!