St Cecilia's Catholic Primary School, Wyong, Building Works
St Cecilia's Catholic Primary School, Wyong will undergo a capital works project involving the demolition of old buildings and the construction of a modern two-story building featuring six contemporary learning spaces, interactive outdoor learning areas, a tiered learning area, and upgraded pedestrian and vehicular access. Student amenities will also be provided.
A re-evaluation of the building plans has led to the decision to construct a leveled "podium" across the entire ground floor. This change will result in improved accessibility throughout the new building, as well as better connections to the Hall and expanded usable under croft space with enhanced flood risk mitigation and potential outdoor, covered teaching areas. Balustrades, ramping, and tiered seating have been added to accommodate the change in level from the Drop Off / Podium level to the grassed playing fields below.
The survey of the forecourt driveway has indicated that the boundary access off Panonia Road will be farther away, resulting in a 10-meter increase in the drop-off zone but an 80-square-meter increase in driveway space. Additionally, measures have been taken to reconfigure the floor plans to construct the new spaces without having to demolish existing classrooms or the COLA roof.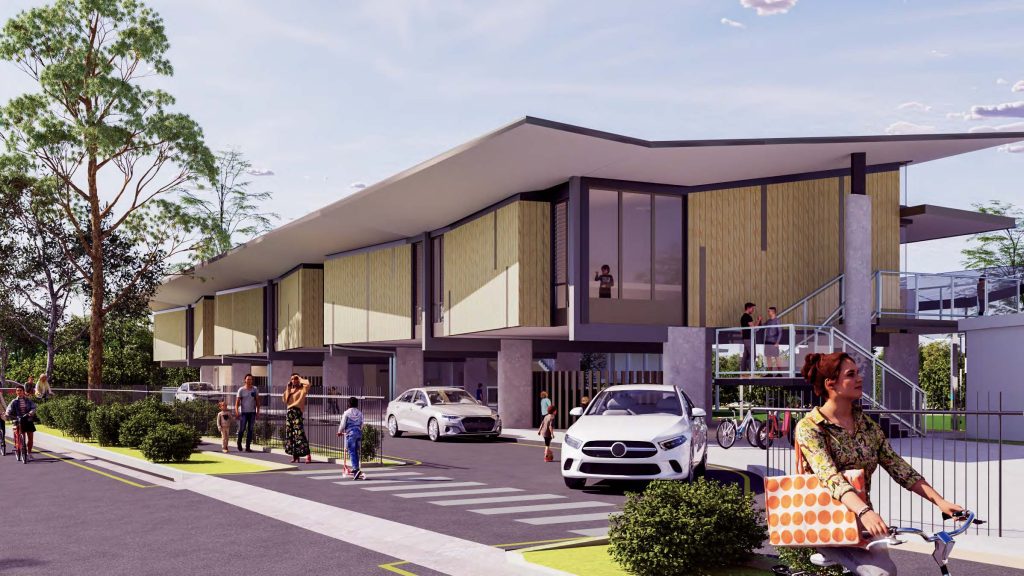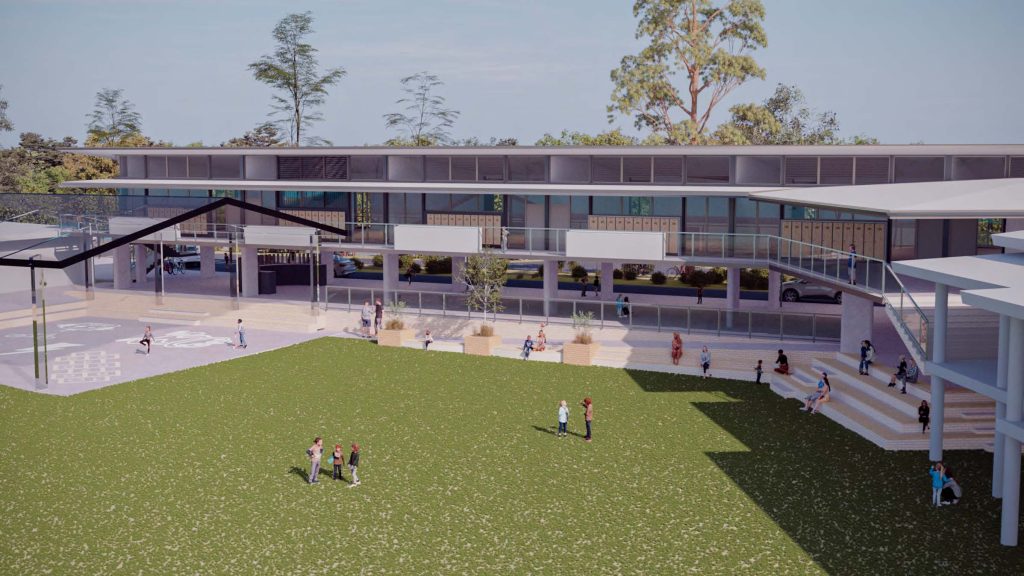 Gardner Wetherill & Associates Pty Ltd, in consultation with the Principal and Parish Priest, have developed the plans for the project. The project investment is over $8 million, covering both construction and non-construction expenses.